Ultimate Guide to Vivid Sydney 2018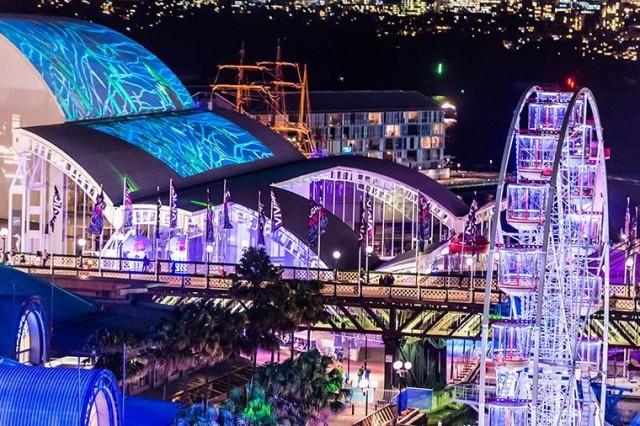 Vivid has become the most iconic event in Sydney, with dazzling musical and cultural events taking place all over the city. Every year Vivid gets bigger and better, and Vivid Sydney is no exception — expect spectacular light shows and breathtaking events that you can enjoy over 3 enthralling weeks: from 25 May all the way to 16 June.
---
Spectacular Light Festival On the Harbour
The most stunning part of Vivid is the breathtaking Vivid Light Festival. The city is flooded by people from all over the country, as well as teeming crowds of international tourists, to watch the spectacular light displays on the Sydney Harbour.
While the light shows are truly unique, the crowds can reach dizzying numbers, and jostling amongst it while trying to enjoy the Light Festival can become an inconvenience.
One of the easiest ways to enjoy the festivities, while making sure that you get front-row views of the spectacular light shows, is to enjoy it from the water!
A private and luxurious water taxi service is the truly ultimate way to enjoy Vivid Sydney.
You can easily book a water taxi and on the day of a light show simply come over with your friends and family to enjoy the spectacular views. You can also easily fit in your Vivid Light Festival show with other fun activities happening around the harbour.