Attractions on Sydney Harbour
Holidays are all about exploring and planning your own adventures. If you want to see spectacular Sydney in style, hire a private water taxi tour with Majestic Water Taxis. You can book for an hour, a day, or for multiple journeys during your stay, allowing you to enjoy everything Sydney has to offer.
Cruise past the famous Sydney Opera House, under the Harbour Bridge, and explore the delightful Sydney Harbour beaches and harbour islands. Come ashore to go shopping, have lunch or dinner, or just stroll around the harbour shore.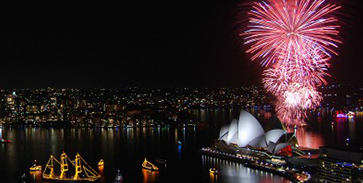 Iconic Events
Sip on a glass of champagne and celebrate iconic events such as our famous New Year's Eve Fireworks, the start of the Sydney to Hobart Yacht Race, Australia Day & Vivid Festival. Book your Sydney luxury water taxi for a front-row seat at all the big events on the water.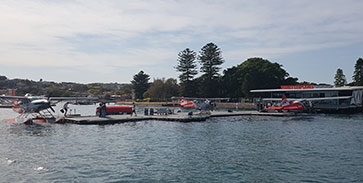 Sydney Seaplanes
The best holiday experiences are about a unique adventure. You can now combine our luxury water taxi services with Sydney Seaplanes, allowing you to experience the spectacular sites of Sydney from two unique and beautiful vantage points.
Event Packages
Book Majestic Water Taxis for optimum viewing of events on Sydney Harbour such as NYE Fireworks, Vivid Festival, Australia Day boat races or other Sydney Harbour aquatic occasions.
Guided Tours
When you book a guided tour, your experienced captain will draw your attention to the highlights of Sydney Harbour. We provide insights into the story of the area, drawing on historical and social references to enrich your experience.
Charter Hire
Hire your own private water taxi and experience the magic. Our expert Skippers know Sydney's most beautiful and enjoyable places for your holiday. Use our local knowledge to make your visit the trip of a lifetime.
Book Your Luxury Water Taxi Today
For a fun trip to Sydney and instant transport around the harbour, just call us on
0439 625 377
, email:
or book online. If you'd like some help planning your travel and managing your travel times, our experts will be happy to help.