Water Taxi Services – Filming on the Water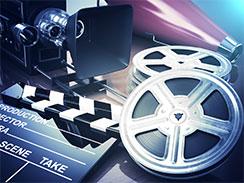 Majestic Water Taxis has extensive experience providing water-based services to the film and television industry. Our vessels have been used for TV interviews, film cast/crew transfers, as standby safety crafts and for just about every imaginable practical purpose. Majestic Water Taxis has worked with a number of leading production companies, TV channels, photographers and logistics operators.
Over the years, we have built a wealth of experience in filming sporting action on the harbour as well as TV adverts, documentaries and other projects. This means that we can help capture the best shots, as well as respond flexibly to requests to change position, or location. We have preferred supplier status with many leading production companies for filming projects on the harbour.
Drone Launch and Camera Boats on Sydney Harbour
Our large, fast luxury water taxis offer excellent, reliable camera platforms. Our vessels are rated up to 15 nautical miles offshore and there is a large flat deck area at the back of our vessels where camera equipment can be mounted.
Whether it's still photography, feature films, live broadcasts, using a drone or any kind of filming project, we can help you. Our highly experienced and knowledgeable Skippers are Sydney Harbour experts. If there's anywhere you want to go on the Harbour or upriver, talk to the experts.
Filming, Logistics and Transfers
We offer a complete suite of support and backup services. If you need your stars moved by luxury water taxis, equipment transferred by water, crew transferred or a safety boat for your location, we can help you. We have an excellent safety record and the experience you need for a safe, smooth, safe production schedule.
Contact Us for Details
If you'd like to discuss using our water taxi services for your film project needs, call us on 0439 625 377 or email us on info@majesticwatertaxi.com. We'll be happy to provide all the support you need.