Weddings
Majestic Water Taxis offers romantic and luxurious harbour white limousine service for wedding party. Make your very special day truly beautiful and magical with a fantastic harbour trip on beautiful Sydney Harbour. Sail your big day in one of our luxury crafts and enjoy one of the world's great harbour cruise experiences.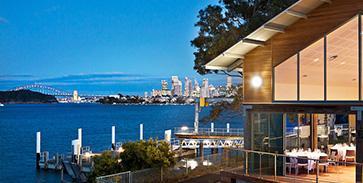 Beautiful Destinations
At Majestic Water Taxis, we bring the sights and sounds of Sydney to you. We can take you to all of the spectacular harbour destinations for your ceremony or private photography sessions, whether they are on land or around the harbour.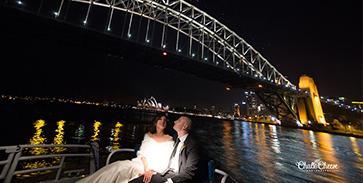 Unforgettable Moments
Cruise to your reception centre and onwards to your honeymoon in your own private luxury water taxi. Make your big day unforgettable with fun, excitement, elegant travel, and on-board luxuries.

Ceremony Packages
Our ceremony packages will transport you to your wedding in the luxury of one of our water taxis. Simply choose your venue and hire a private charter to carry guests and wedding party to your ceremony.

Photo Services
Our luxury water taxis can take you to spectacular locations for your wedding photos and pre-wedding photo sessions. Pick your favourite places on the harbour, like The Rocks, Manly, Sydney Harbour Bridge or Sydney Opera House and let our team make the magic happen.

Reception Packages
Make the journey to your fabulous waterfront wedding reception venue even more special. A luxury Sydney Harbor water taxi can ferry you and your guest's right to the door, starting your unforgettable celebrations. Simply book your trip, and leave the rest to us.
Wedding Bookings
All you need to do to book your fabulous Sydney Harbour water taxi is contact us on
0439 625 377
or email:
. If you're still at the planning stage, talk to our friendly experts about your needs. We're here to make sure your big day is perfect, so give us a call anytime.