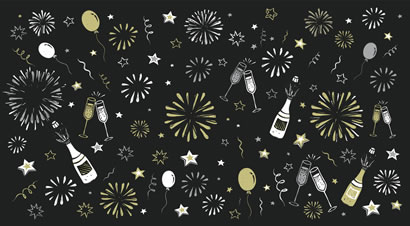 The Best Sydney Birthday and Wedding Anniversary Ideas by Boat
Looking for a momentous way to celebrate your birthday or anniversary this year in Sydney? Or just want something a little unique or different?
Travelling by sea allows you to reach Sydney's unbeatable birthday destinations. Whether you're after an intimate occasion or large party, we've assembled some special ideas for a memorable day. From iconic restaurants to secluded seaside picnic spots, there's bound to be something that's right for you.
The best birthday lunch or dinner destinations by water:
When treating yourself to a birthday or wedding anniversary feast, why settle for the ordinary? From award-winning cuisines to awe-inspiring views and venues, these eateries are befitting of a celebration:
Boiler House Restaurant & Bar, Quarantine Station Manly – go for beachfront views of Sydney harbour and an enticing modern Australia menu

Aqua Dining, Milsons Point – for gasp-worthy views of North Sydney Olympic Pool and the Harbour Bridge. It's equally impressive night or day.

East Coast Lounge, Chowder Bay – treat yourself to a birthday high tea or a gourmet anniversary lunch at this gorgeously decorated venue.

Café Sydney, Circular Quay – the darling of Sydney, Café Sydney boasts unbeatable views of the Opera House, Harbour Bridge and azure waters of the harbour. The exceptional menu and service is a bonus.

The Deckhouse, Woolwich Dock - head to The Deckhouse for a delicious celebration bistro meal with gumtree-framed water views.

Banjo Paterson Restaurant – take a journey down the Parramatta River to the cottage Bango Paterson once called home. It's not every day you can enjoy a slice of history with your slice of birthday cake. Expect delicious cuisine - and delicious views!
The easiest way to travel to all of the venues features in our list is by water taxi transfer. Book online via the form below for pricing and recommendations.
The best seaside birthday picnic spots in Sydney
The coves and secluded beaches dotted across Sydney make ideal locations for a birthday picnic or romantic anniversary feast. Toast your special occasion in style at your own secret spot where you can swim during the warmer months. In the cooler months, laze in the winter sun or pack the games for some laughter-filled fun.
With so many options it's hard to know where to start. However, these seaside parks or beaches are some of our favourites due to their more secluded locations. Each offers stunning scenery and the perfect destination to relax, enjoy nature or explore.
• Camp Cove, Watsons Bay
• Clontarf Reserve, Clontaf
• Echo Point Park, Roseville Chase
• Cabarita Park, Cabarita
With a private water taxi, there is no destination you can't visit around Sydney Harbour. Ask us for more suggestions.
Not keen for a picnic and want something a bit more fancy? There is a plethora of fantastic restaurants accessible by our unique water taxis.
Make it an occasion
Why not make the most of your birthday or anniversary? Book a private water taxi (we call it a limousine) with extra cruise time to truly soak in the experience. You are welcome to bring your own beverages for a celebratory toast on board. What's more, our captain will happily stop to take your picture in front of Sydney's iconic landmarks. The perfect touch to an incredible day!
BYO Beverages
Don't forget to bring the champagne and snacks for the journey, as we accept BYO on all journeys.
Need more ideas or travel advice?
We're here to help. We can recommend options to suit your preferences and requirements.
Book your Birthday with us
Book online below or call 0439 625 377 to discuss options and prices with our friendly team.