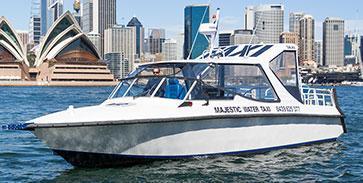 The Sydney Harbour Travel Specialists
Majestic Water Taxis is an Australian owned and independently operated water taxi service. We have been taking passengers across Sydney Harbour since 2007. We love to share the beauty of Sydney and the harbour with visitors and locals alike. Wherever you want to go on the water, our private water taxis can take you there. We service all of Sydney Harbour and upriver to Parramatta and the Lane Cove River.
Our Service Quality Standards
For your peace of mind, Majestic Water Taxis provides comfortable, clean and safe conditions for passengers. We maintain a top quality standard of service that is fully compliant with national and international regulations, safety standards, codes and guidelines.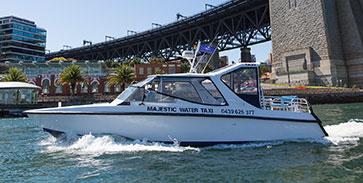 Our Travel Services
We offer many types of personalised Sydney water taxi services for our clients, including:
Harbour Tours
Weddings
Family outings
Group travel services
Film shoots and real estate inspections for water front properties
Corporate transfers and tours
Vessel transfers
Scattering of ashes
Pick-up and drop-off services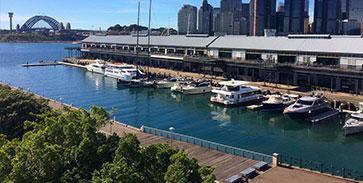 Ask us about Sydney Harbour Travel
We can tell you about a long list of restaurants, wedding and corporate function centres, Harbourside attractions, and more.
Sydney has so much to offer, and we can help you find exactly what you want. If you're looking for a special place for a dinner date, places to go for a fabulous night out, or a lazy, fun day just touring the Harbour, just ask us. We're happy to help. We look forward to meeting you!