1. Sydney Harbour Bridge Climb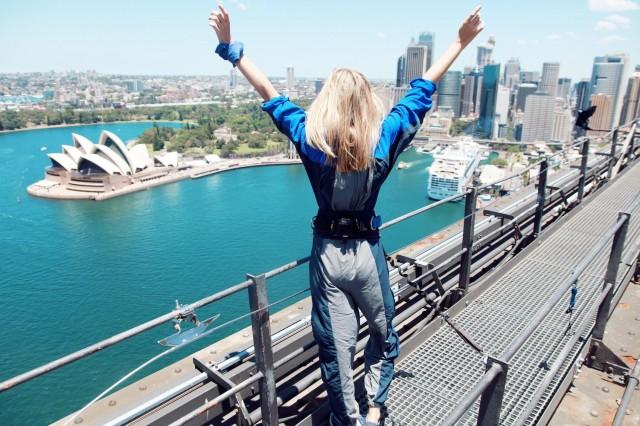 Image source: http://www.tuulavintage.com/2014/01/sydney-harbour-bridge-climb
Cross this off the bucket list and climb this iconic Sydney landmark: the Sydney Harbour Bridge. This climb has sweeping views of the Sydney Opera House and Circular Quay and Luna Park and Milsons Point.
2. Weekend Trip to the Blue Mountains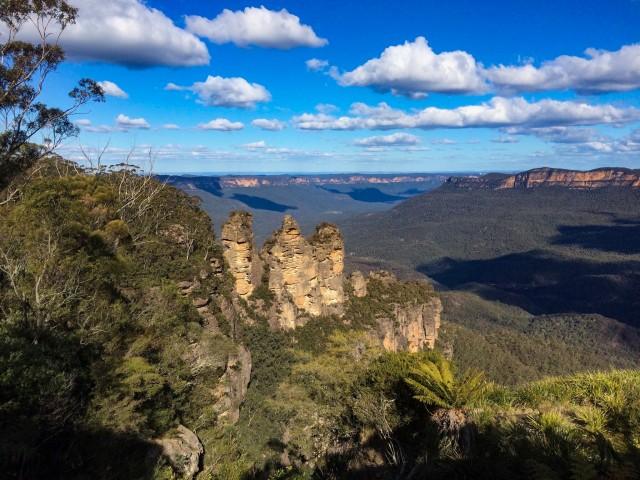 Image source: https://voilatravels.com/
Take a break from the city and take a 2 hour train trip to the beautiful Blue Mountains National Park. This national park is perfect for hiking and scenic views. You could easily spend a whole weekend here, breathing in the fresh eucalyptus scented air and enjoying the great outdoors.
3. Hunter Valley Wine Tour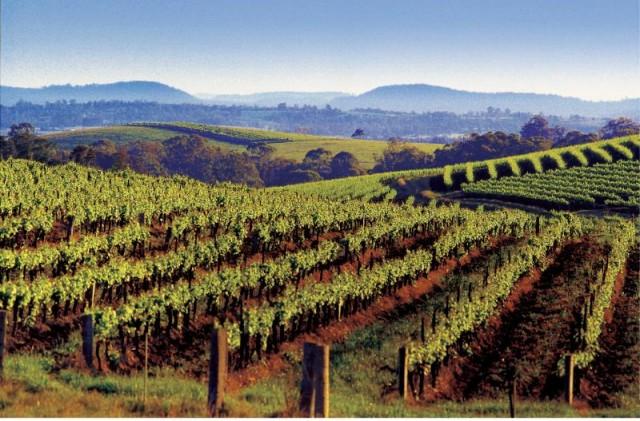 Image Source: http://autopiatours.com.au/project/hunter-valley-wine-and-dine/
The Hunter Valley is one of biggest wine regions in the country. It's located just 2 hours away from the city by car. In the Hunter, you can enjoy the sweeping views of grape vines and enjoy the many wineries and restaurants, with some of the best food and wine NSW has to offer.
4. Jervis Bay National Park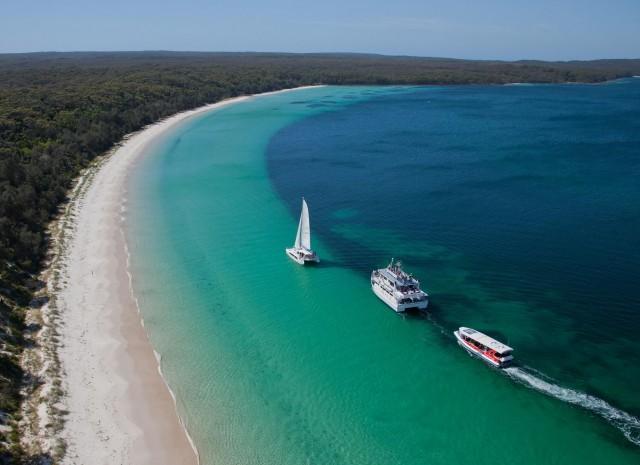 Image Source: https://www.colourfultrips.com/trip-31-Jervis-Bay---South-Coast
Take a trip to this scenic little town located 3 hours South of Sydney. The area is full of wild kangaroos, native Australian birds and plants. It's the perfect place to enjoy the great Australian bush, stunning white sand beaches, and Australian wildlife. While you're here, make sure you visit the famous Hyams Beach, which is said to have one of the whitest sands in the world.
5. Boat Tour Around Sydney Harbour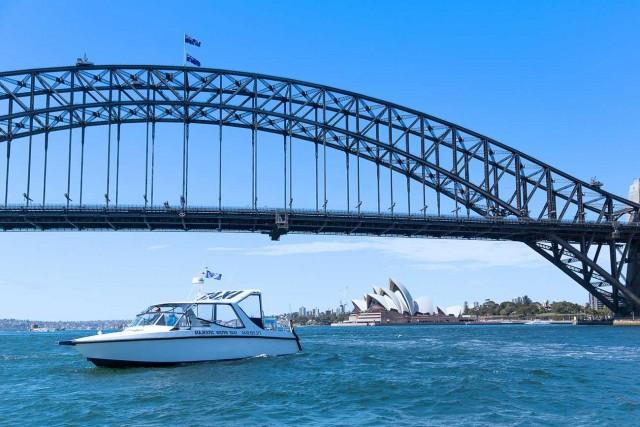 Image Source: https://www.majesticwatertaxis.com.au/
Water taxi is the most scenic and way to enjoy Sydney. In a water taxi you can visit Sydney's most iconic attractions and see the exclusive seaside suburbs you can only access by boat. At Majestic Water Taxis, we have super competitive rates on our water taxi and limousines. You can get a quote from us by sending us an email at info@majesticwatertaxis.com or giving us a call on 0439 625 377 .
6. Central Coast and Newcastle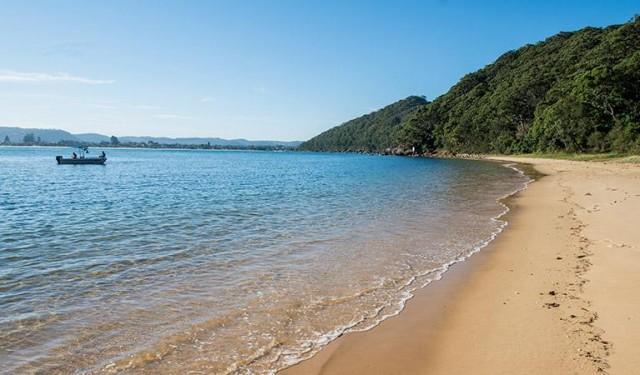 Image Source: 

https://www.nationalparks.nsw.gov.au/things-to-do/picnic-areas/lobster-beach
The Central Coast is home to some of the most expansive beaches. This coastal part of NSW is perfect for surfing, picnicking and spending time in the local towns like Terrigal, Gosford and Avoca Beach. All of which have trendy restaurants and cafes and shopping.
7. Royal National Park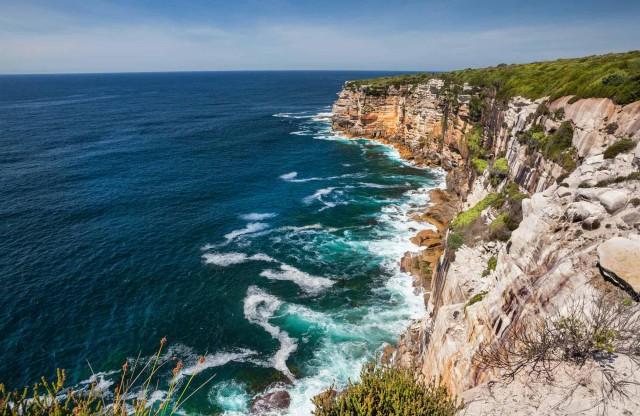 Image Source: http://www.nationalparks.nsw.gov.au/visit-a-park/parks/royal-national-park
This a must-see whether you're a Sydney-sider or an overseas visitor. The Royal National Park is located in the south of Sydney, just a 1 hour drive away. The National Park is characterised by coastal cliffs, secluded beaches, private freshwater swimming ponds and eucalyptus-rich bushland. If you like hiking, picnicking and beaches, this the perfect place to spend your Queen's Birthday long weekend.
How to Get the Full Sydney Sightseeing Experience
At Majestic Water Taxis, we offer memorable Sydney sightseeing experiences. Our friendly local experts can help you with managing your travel, water taxi bookings, special needs for water taxi travel, local knowledge and more. We offer competitive rates and additional facilities onboard our boats - including the option to BYO wine onboard and enjoy your own music onboard our boats.
You can get a quote from us by sending us an email at info@majesticwatertaxis.com or giving us a call on 0439 625 377. If there's anything else you may need, we're always happy to assist.