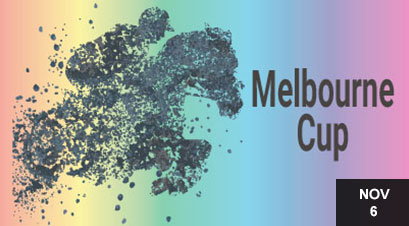 Melbourne Cup Day
Tuesday 6 November 2018
If you're looking for somewhere special in Sydney for Melbourne Cup Day, Majestic Water Taxis has all the answers. With one of our luxury water taxis, you can go wherever you want on the waterfront. Spend Melbourne Cup Day eating fabulous food and enjoying all the glitz and glamour of one of Australia's most famous spectacles.
The Best of Melbourne in Sydney
Don't let the name fool you – Melbourne Cup Day is big in Sydney, and we think we do it better. The Harbour puts on a fabulous show for the races and all the glitterati are out in force, having a great time. The main problem, in fact, is finding the best place to spend Melbourne Cup Day. There is a huge demand for services like restaurants at this time of year, so you need to plan your moves carefully and book everything well in advance.

Plan your day for a great lunch, dinner and post-race celebrations with us. We can take you wherever you want to go, to some Sydney's most fantastic restaurants. These are just a few of our favourite waterfront restaurants:
01

Ventuno Pizzeria on Walsh Bay, with its authentic Italian dine-in cuisine.

02

Yuki Japanese Restaurant, right on the harbour at Commissioners Steps.

03

At Circular Quay, take your pick from the Oyster Bar, Eastbank Cafe, Buckley's, the Guylian Cafe, the Madam Butterfly Restaurant Pullman or the fabulous Searock Cafe.

04

The legendary Boathouse Restaurant is an all-time favourite among the locals and visitors of Balmoral.

05

We can take you to some of Sydney's finest restaurants in Middle Harbour, including the Plonk Cafe, Ormeggio at the Spit, and The Middle Harbour Yacht Club.

06

Visit the Regatta Restaurant and Bar in Rose Bay and enjoy a beautiful meal in elegant surroundings right on the water.
There really is no limit to the possibilities. Have a fabulous day, watch the race, and then hit the water again in one of our luxury water taxis!
Start Planning for Race Day
The easy way to get everywhere you want to go on Melbourne Cup Day is by water. Call Majestic Water Taxis for fast, efficient water taxi services and all the event planning help you need. Call us on 0439 625 377 or email us on .