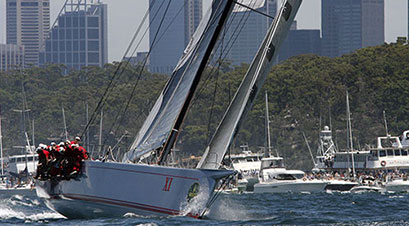 Sydney to Hobart Yacht Race
The Sydney to Hobart yacht race is Sydney Harbour's showcase event. This is a major international yacht race, attracting visitors from around the world. Some of the world's best racing yachts compete in this event. The yacht race starts from Sydney on Boxing Day every year.
In the past, Australian artists painted pictures of Sydney Harbour literally full of a forest of the masts of big sailing ships. This is the day when Sydney Harbour returns to its roots and the whole harbour is full of boats under sail. It's a truly astonishing sight, not to be missed for visitors.